4 Ways a Tile and Grout Cleaning in Houston Will Increase the Value of a Property
August 15, 2017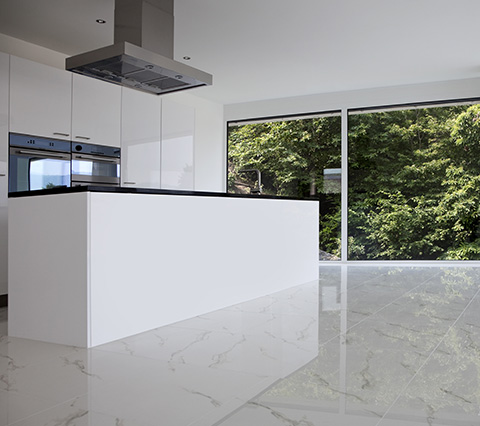 In a fast-growing city such as Houston, finding a buyer for property can become quite a task. With Houston's real estate market becoming more competitive, owners try their best to prepare their properties before putting them for sale. However, it isn't always easy. There are several ways to improve the appearance of a property; we'll look into how you can make yours more competitive with a tile and grout cleaning in Houston.

Naturally, properties deteriorate overtime—outdoor wall paint peels, shower tile and grout decay, water seeps through the walls, cabinets age, and… in humid rooms like showers, dirt and grime accumulate in the most hard-to-clean places, such as grout. When selling a house or commercial establishment, those little details matter a great deal; small repairs have a huge impact on how buyers see and remember a property. When selling, clean and spotless tile and grout will significantly improve a property's esthetics, while also increasing its value.


A great first impression
Selling is all about making the best impression. If you want to sell a property at a certain price, make the proper arrangements so that buyers will have no doubt of its value when seeing the place for the first time. Along this line of thinking, hard surfaces say a lot about a property's condition and the way it has been taken care of by its current owners. Flooring is impossible to hide entirely, and dirty tiles and grout will never go unnoticed by buyers who are looking to make their money's worth investing in the real estate market. A professional tile cleaning service will give the impression of a well-maintained residence or commercial property, which translates to greater value.


The color of grout can make rooms look bigger
The color of grout plays an important role in a room's design. When grout is the same color as the tiles, it can give the impression the room is bigger. A combination of different colors can also make floors stand out—black tiles with white grout make for a modern and attractive design, for example. What seems like a simple cleaning process can seriously change the entire esthetics of a kitchen or bathroom, making it more appealing to future visitors.

However, daily wear, spills and stains, or bad cleaning habits eventually cause grout to darken and deteriorate. Without regular care and periodical professional cleaning, maintaining grout the same color becomes a challenge for any property owner. This is when professional grout recoloring services come in handy—you can give grout lines a refreshed and uniform look without replacing it. As a professional grout recoloring company, we display a wide array of shades to choose from according to the customer's preferences and likes.


Buyers love the idea of having hard surfaces protected against daily wear
If you're prepping your property for selling or for an open house, you want your property to look outstanding from ceilings to floors, but furthermore, you want buyers to find the least amount of problems or reasons to think the place isn't worth its value. Smart buyers get a property inspection before making a formal offer to corroborate the real condition of the place—what is working well, what needs to be fixed or replaced, what needs to be cleaned, and so on. When hiring professional grout and tile cleaners, you can also request sealing. This will protect tiled surfaces from water, stains, spills, mold, or mildew; it is a plus that buyers will take in account when comparing your property to other options.


No one likes dirty bathrooms
Bathrooms are one of the rooms where hard surfaces deteriorate the most due to its daily contact with water, chemical products, and generally humid environment (especially in a city with extremely humid summers like Houston's). Overtime, mold and mildew start to accumulate in areas around showers, toilets, or sinks. Dirty grout and moldy tiles scare away possible buyers and alert property inspectors as well, since those might point out more serious and costly problems like severe water damage behind tiles. Showing bathrooms with spotless grout, clean showers, and shiny vanity tops will speak greatly of your property and will surely make it look good during inspection.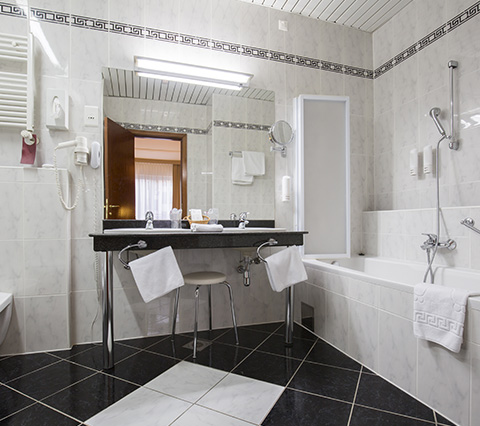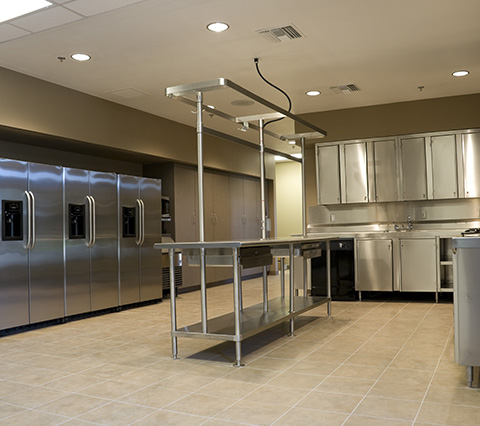 Within the last few years, the real estate business in Houston has progressively grown and will continue to,
according the Houston Association of Realtors
. Property owners in the city compete by presenting well-maintained houses or commercial properties, and for that they often rely on tile and grout cleaning services to increase the values of their buildings before putting them up for sale. Attention to detail is key to get the most out of your sale in this strong market.
If you're about to put your house or commercial establishment up for sale, investing in professional tile and grout cleaning and sealing services is key to increasing your property's value. At Tile and Grout Cleaning Houston, we're experts in restoring hard surfaces and making them look beautiful again. Call us right now to set up an appointment for a consultation with our team.