Houston Tile Cleaning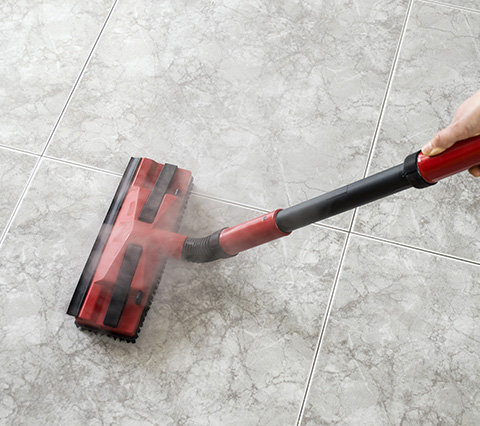 Are you looking for a reputable Houston tile cleaning company near you that can provide excellent services at an affordable price? You have come to right place! Tile and Grout Cleaning Houston offers you the best Houston tile cleaning services for both residential and commercial properties. Our Houston tile cleaning team can help you achieve brand-new looking tiles with no need for retiling.
Have hard-to-remove dark spots appeared on your tile kitchen floor? Is your ceramic living room floor looking faded and unappealing? No matter what you do, you cannot remove the stains or get your tile surfaces to look shiny again? You don't have to worry anymore; we have the perfect Houston tile cleaning expert team to help you! Our hard surface restorers are capable of bringing back to life even the most deteriorated tiles. We are highly trained to treat natural stone or ceramic tile surfaces in any kind of room—kitchen, patios, bathrooms, bedrooms, and so on. The products and techniques we use for our professional tile cleaning and restoration services ensure efficient and durable results.
Tile Cleaning in Houston Texas
Our years of experience qualify us as Houston tile cleaning and restoration experts. We understand that daily wear and tear, as well as everyday foot-traffic, eventually deteriorate tiles to the extent where regular home cleaning won't do much of a difference to make them look new again. To help homeowners recover their beautiful tiled surfaces, we provide top-notch Houston tile cleaning services using non-toxic and high-quality products. Our Houston tile cleaning experts will not only remove the dirt and grime from your surfaces, they can also protect them from future damage.
If you think your hard surfaces could use a refreshment and you're looking for a Houston tile cleaning company who can help you do it, do not hesitate to contact us. Call us at
(713) 489-5725
or fill our the
contact
form on this website to set up an appointment with our Houston tile cleaning experts.