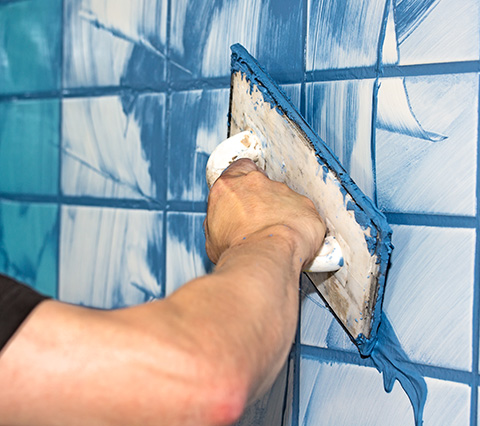 Are you looking for a professional grout recoloring company servicing Houston and its surrounding areas? You've come to the right place! Tile and Grout Cleaning Houston offers high-quality residential and commercial Houston grout recoloring services to bring the tile surfaces in your home or office back to life.
Does your grout look uneven and discolored? If that is the case, then we can help! We have a team of Houston grout recoloring experts that will evaluate the state of your tile floor, wall, or bathroom and come up with an effective solution. Once they're done, our Houston grout recoloring experts will have transformed the space from dirty and old looking to refreshed and like-new.
With our clientele in mind, we have developed processes that make our Houston grout recoloring services affordable, without compromising the high quality of our service standards. Our Houston grout recoloring specialists use a unique product that is non-porous, making it long-lasting because it's less likely to crack. It comes in many colors so we can match virtually any tile color. Additionally, this product is stain, and mold and mildew resistant, making the tile surfaces easier to clean. Our Houston grout recoloring service will improve the appearance of the space you choose to revamp.
Grout Recoloring in Houston Texas
Tile and Grout Cleaning Houston is a top-quality hard surface restoration company that provides an array of professional solutions to fulfill our clients' needs. We provide Houston grout recoloring, tile and grout cleaning, sealing, and repair services to restore the surfaces in bathrooms, kitchens, laundry rooms, floors or any other space of your home or office.
If your tiles and grout are looking stained, aged, or discolored and you are looking for a reliable Houston grout recoloring company to help you brighten the look of your home, contact us by calling
(713) 489-5725
or send us a message using the
contact us
form on this page to set a date for a free evaluation. Our Houston grout recoloring experts will be happy to assist you.